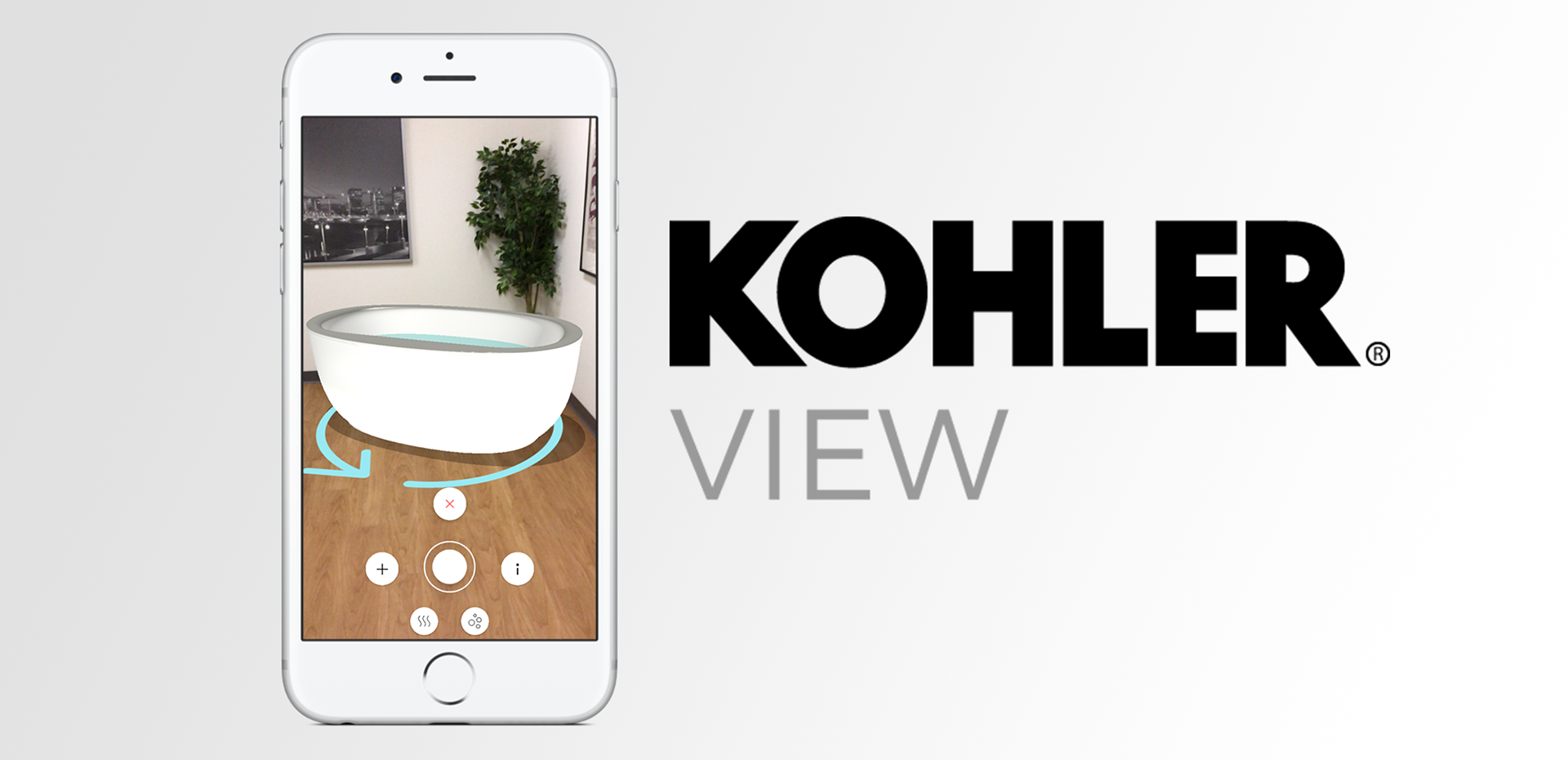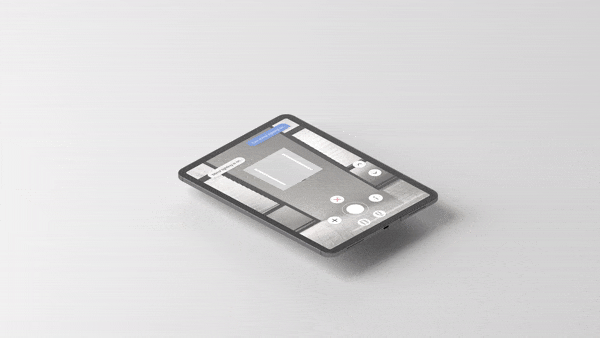 An Augmented Reality app showcasing several of Kohler's products and their features. Using touch gestures, users can move and rotate products until they find the perfect spot. Once an item has been placed, users can select a few different animations that typically demonstrate how the item operates.
My role in this project was to create the user interface for the app.
*This project was a joint effort between two Winnipeg-based companies: Bit Space Development Ltd., an interactive digital media studio, and ZenFri Inc., an innovative creative arts studio.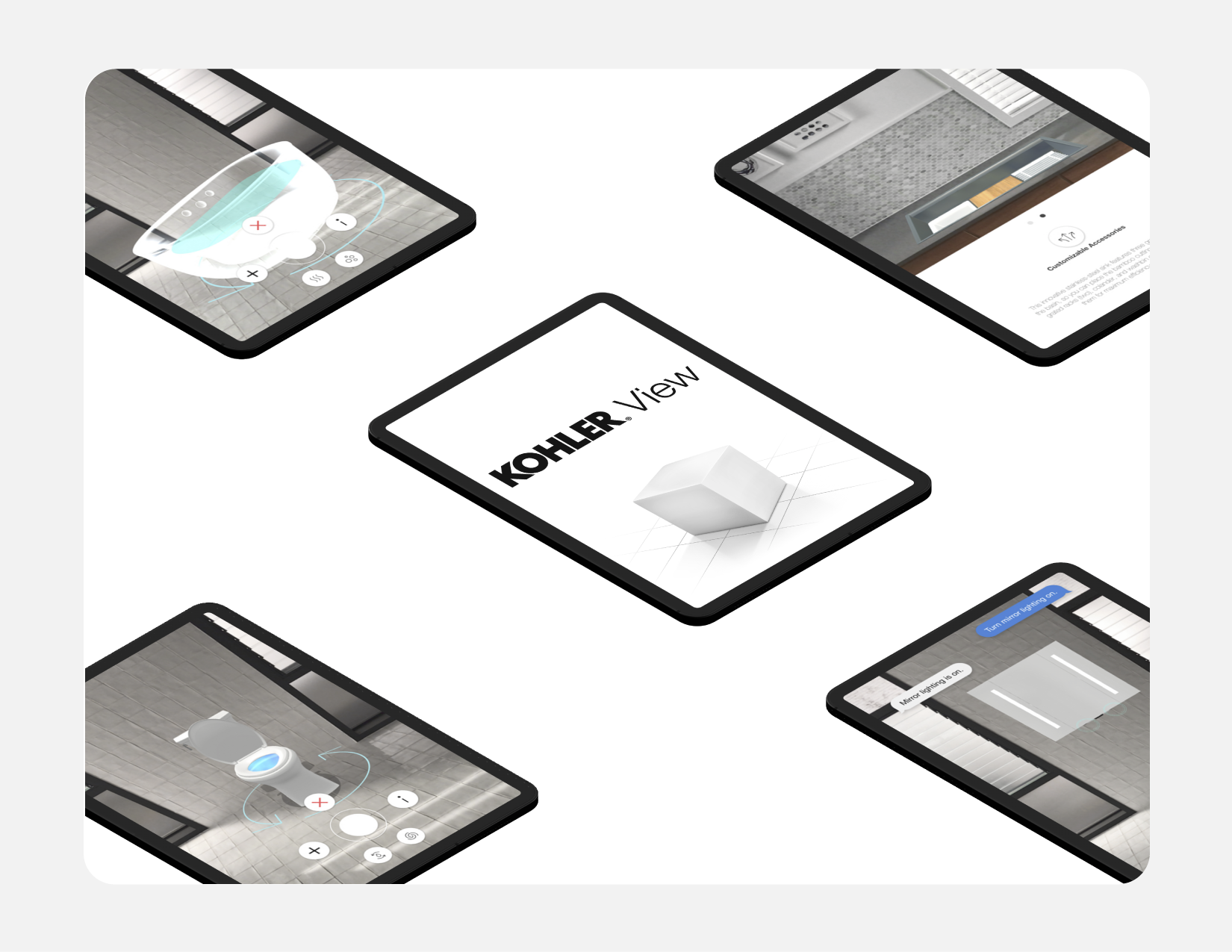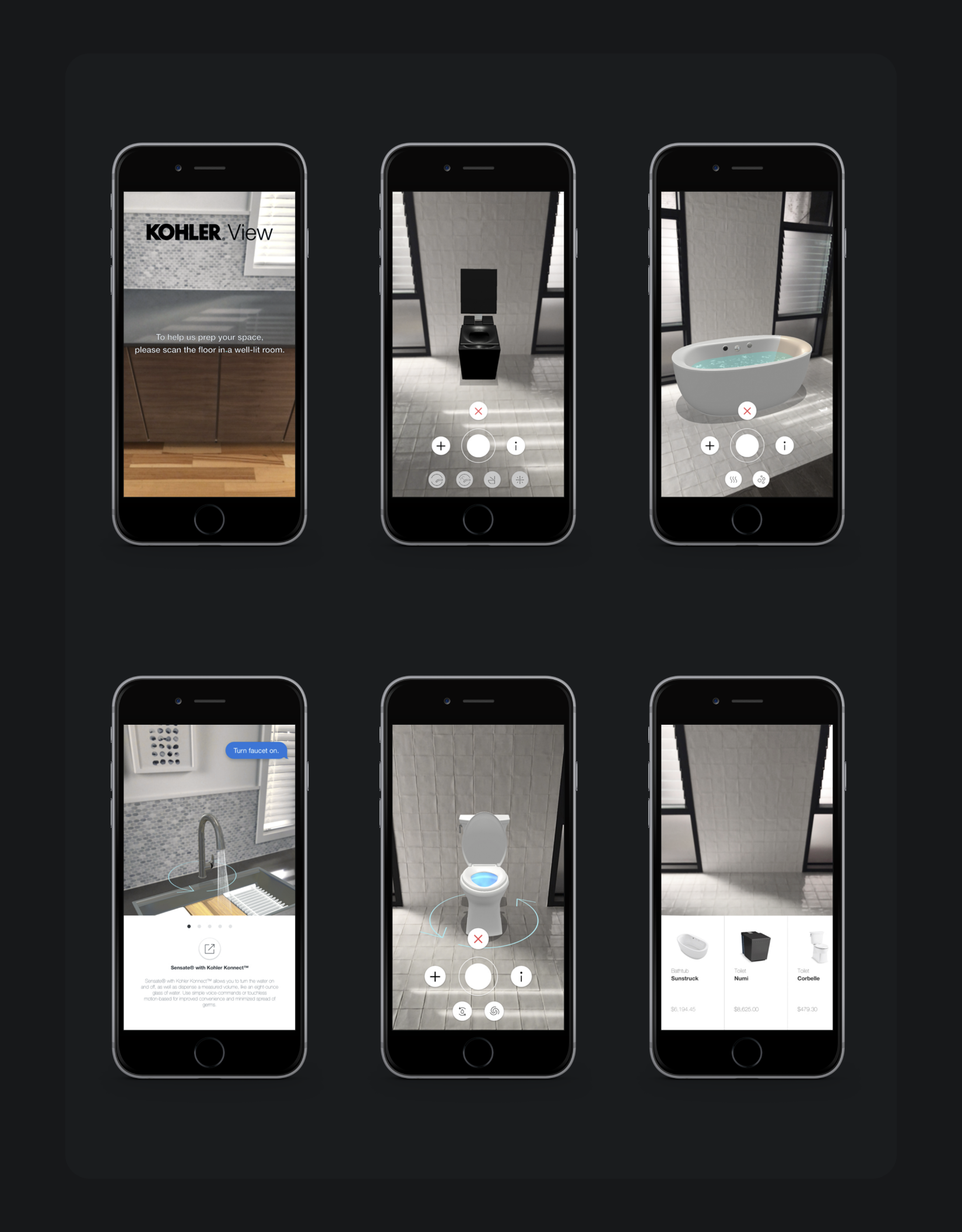 Below are some of the mockups I produced to showcase how the launch screen would look like and how the user will interact with different functionality available within the application.